2015, a year that saw Chris Moyles back on the radio attempting to prove he wasn't
just for listeners relishing for the days of Britpop (still a bit of work to do on that front),
and the BBC losing it's bottle over Iain Lee, though actually, there may have been more to it than that heated interview…
Elsewhere the effects of cutbacks saw fewer new programmes commissioned,
but if looked hard enough there were some gems on both the radio dial and online,
as probed in greater detail in this look back at 15's finest bits of radio.
The Fishwives' Tale – BBC Radio 4, (April 2015)
A good radio documentary can deliver an interesting story to those listening.
A really good radio documentary gives the listener a sense that they're in the story
as it's being told, and the warming if at times poignant, tale of an choir of fisher's wives,
has the power to immerse a craving of being near the shores enjoying fish and chips.
It should be no surprise considering the doc was produced by Hana Walker Brown
and Falling Tree Productions, an indie with an understanding of stories through sound,
blending meaningful words with clever audio positioning throughout the half hour.
And hearing the choir themselves sing. Just bliss on its own and actually,
it should be legally binding not to listen to this programme unless you're on the shores.
Anyone caught doing so elsewhere will be sentenced to three hours
of Jon Gaunt's podcast.
Doesn't sound long in writing but…
Stewart Lee – In The Moment – BBC Radio 4 (July 2015)
Whilst "Fishwives" may have taken the listener on an aural radio journey,
sadly there are other radio documentaries disregarding the listener altogether,
indulging too deep into the desires of whoever is making it.
Had "In The Moment" been handled that way, it may as well have passed itself off
as an extended equivalent of the "Jazz Club" sketches from The Fast Show.
Thankfully, the wit of Stewart Lee and his genuine enthusiasm helped this programme
to not entirely change perceptions, but provide an insight on ad-libbing with instruments, even exploring why the art-form may not fall into everyone's favour.
This is a polished exception, even allowing the title itself to be reflective
within the programme, such as one amusing moment with the audio intrusion
of smashing bottles during an interview.
Overall if a radio producer knows a lot about a certain subject, there's a very good chance they'll know of a presenter sharing that knowledge to not just guide the listener,
but also make them feel involved.
The Official Chart With Greg James – BBC Radio 1 (July 2015-)
In a year of the BBC's flagship pop station still trying too hard to reinvent television,
one show has managed to surprise by keeping it simple, remembering it's radio first,
and taking on a major change in almost fifty years of the medium.
Greg James has proven himself a more than competent host of the new Friday
singles chart, getting the balance right between an authoritative guide to the uppers
and downers, and interacting with listeners, wanting to know who's reached where.
There's also been the nice addition on telly of The CBBC Official Chart Show
with Cel Spellman, initially starting on Sundays but moving with the chart to Fridays
for series 2 that autumn, blessed with a very memorable jingle from Wise Buddah.
I was singing it as I started typing the name of the show, it's memorable, full stop.
Possibly the most since JAM's IDs for the chart in the era of Bruno Brookes.
It may not have regained as massive a following as the Sunday tea time,
fingers-on-cassette-deck heyday, but that may be because they're probably listening
to "Serious Jockin" with Steve Wright over on Radio 2 at the same time.
Though that said, Greg may have gained the position as the first competent
chart counter-downer on BBC Radio 1, in well over a decade.
Duncan Newmarch – "The Jingles I Grew Up With" – Soundcloud (May 2015)
Sometimes, you have to remember why you wanted to get into radio in the first place.
And in my case, the first thing that springs to mind is jingles.
With "Serious Jockin" in mind, it's worth noting how the success of that feature
with it's "slick segues" and flashy IDs have more or less confirmed that there's
a demand for more fun and more personality to be back on the radio.
BBC One announcer and former radio presenter Duncan Newmarch manages to
illustrate this in the ultimate radio anorak montage combining both the clean cuts,
with magical airchecks rescued from his own cassette collection.
Supplemented by bespoke messages from amongst others Noel Edmonds, Ken Bruce
and the man responsible for Newmarch's crazy broadcasting career, Mr David Lloyd.
Whether this montage is solely responsible or not, 2015 has seen many others
dig out their big box of tapes and unleash them onto the internet, including
media futurologist James Cridland recently unearthing audio from his presenting days,
in a bid for Century Radio to get the Yorkshire regional license circa 1999.
Though let's not get caught up on my own attempt "What Radio Used To Sound Like"
which on putting together actually felt therapeutic.
Overall it proves that there is a need for nostalgia in fair doses, without falling into
the trap that all present day radio is shit.
As back in the old days there was a fair lot of toss on the trannies…
Other honourable mentions this year, BBC Radio 2's "John Lennon's Last Day"
Rich Morton's "Lost Art Of The TV Theme" on BBC Radio 4, Stephanie Hirst
back on the radio with "Nothing But The 90s" at BBC Radio Manchester,
"Ralph Johnson's Jazz Epicentre 6.7" on BBC Radio 2, Helen Zaltzman's
"The Allusionist" podcast, Gilles Peterson and his rather stunning stand-in stint
for Lauren Laverne on BBC 6 Music this October, and amazing audio storytelling
from this episode of The Truth podcast.
Better than Serial. Yes I said it.
But before revealing the best bit of radio for 2015, what about a chart of my very own?
The Top 5 Hopeful Happenings For Radio In 2016
5: A decline in forced promotional clutter and speaking smallprint.

4: More programmes that tell stories, fewer programmes
that read out loud from a script.
3:  The banning of the phrases "See what I did there?" and "Ask your mum/dad"
from radio. And broadcasting altogether.
2: An increase of self-awareness, and a decrease in self-congratulation.
1: Following the popularity of "Shit Social Media On Radio" a weekly podcast compiling
random utterances from the medium such as "Here's a fun fact about me,
I'm an aeroplane!".
And the name of the podcast, – "Is That Supposed To Be Funny?"
Then again maybe not.
Listeners might confuse it with Andrew Lawrence's sitcom on Radio 4.
With that in mind, a good time to reveal my best bit of radio of 2015.
Wittertainment – Entourage Review – BBC Radio 5 Live (June 2015)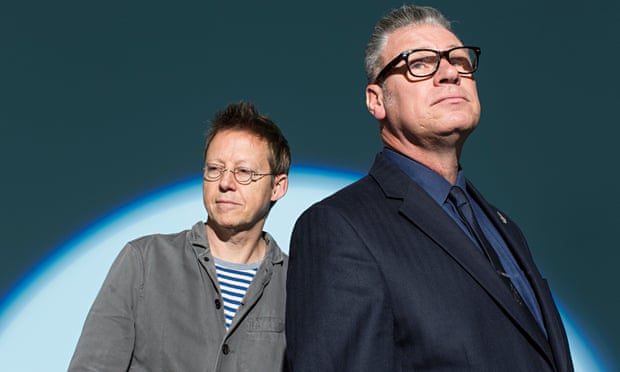 Present day radio is far too nice.
Not just willing to celebrating average, but also giving singers, actors, and
musicians of that capacity, the chance to present whole shows, involving
them reading off a script, with not an ounce of passion.
But thankfully there is a shining light, the forthright, at times furious
honesty of Mark Kermode, every Friday afternoon on 5 Live's Film Review show
with Simon Mayo.
Not only does Kermode go straight for the jugular when others are afraid to tread,
in a departure from most radio broadcasters he doesn't pass himself off as
a know-it-all, openly admitting his lack of knowledge in certain areas of pop culture,
that have spurred onto the big screen.
But you don't need to be knowledgeable within a niche area,
to work out that a movie is complete cobblers, and on reviewing
"Entourage" no holds were barred, and no words were minced.
Though to enjoy Kermode's rant in full, you have to listen to
the preceding interview with Jeremy Piven beforehand, a man
only too proud to embrace the mediocrity that he has created
and starred in.

For a more professional analysis on how the honesty of
"Wittertainment" from both Kermode and Mayo compares
to the "tea party" atmosphere of other arts shows on the radio,
it's worth reading this review from Fiona Sturges.
But overall, there is thankfully a place on the radio that at times
may feel like an exclusive club (not a bad thing with the Wittertainment podcast),
but when at it's most heightened, is unmissable listening.
Most definitely an exception to the otherwise mangled 5 Live lineup.