A year of the usual ups and downs, vague statements lacking in substance,
radio has continued to provide surprises where least expected.
Starting off with a podcast all about the inner-secrets of the medium.
Fortunately with Fi And Jane (BBC)
A little biased with this first one, but a pod that's been a long time coming.
Having entertained the bigger radio peeps as compères of the Radio Festival
in Salford, the warm and witty combination of Fi Glover and Jane Garvey
has finally been given it's own platform for a wider audience.
Initially an outlet for radio reccomendations, it's blossomed into a
more than honest insight from the pair, revealing the deeper secrets of radio,
and their comments on the many passers by at the "pizza"
of New Broadcasting House.
Listeners at first were a little perturbed that a podcast about radio focused
predominantly on shows from BBC Radio 4.
More recently they've branched out, with guests including Pete Mitchell
and Ed Millband from the "Reasons To Be Cheerful" pod, Sheila Forgarty
from LBC,  and one of LBC's inaugural journalists Jon Snow,
serenading Fi and Jane with his rendition of an R Kelly number 1.
Overall it stands out as a podcast from the BBC not spun off
from an already-existing show.
And frankly there's no way it could air on traditional radio,
due to it's no-holds-barred premise and ad-libbed wit.
Please don't change.
Liza Tarbuck (BBC Radio 2)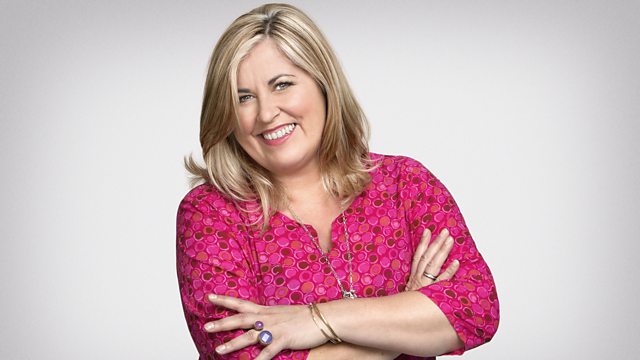 A bit of a cheat, as the show's been on air for more than five years.
Though it was partly via Fi and Jane, that prompted a switch from a fellow
Scouser occupying 6 Music on Saturday nights, enthusiastically extolling
the virtues of a 12 inch funk record, only to talk halfway through it.
Liza may be Radio 2's best kept secret, with her blend of amusing
listener e-mails, a very eclectic array of music, and of course
that brilliant laugh.
A very simple show, but full of warmth, and understanding of it's audience.
In a tough year for the station with the ditching of live overnights, and
the All New, (but not improved) Sounds Of The Sixties with Tony Blackburn,
long may Tarby continue to lighten up Saturday teatimes.
Oh, and Ana Matronic's show is rather good too.
Sweeney's Sixties Classics  (BBC Radio Manchester)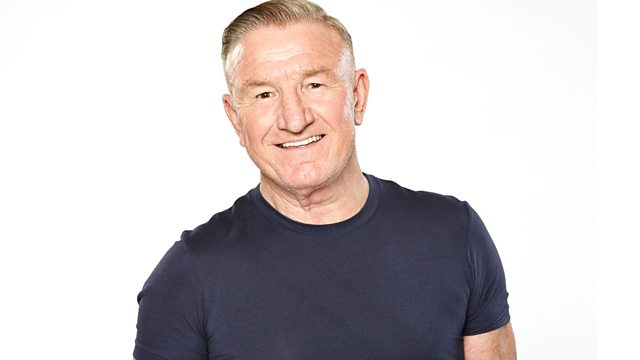 With the inevitable departure of Brian Matthew and a shift in timeslot
and format for Radio 2's SOTS, many listeners and those understanding that there's more to the 60s than just Motown singles, have made the switch to Sweeney
every Sunday lunchtime with his eclectic assemblage of music
from that special decade.
A passionate, but not pretentious presenter.
Aside from the constant (though necessary considering the broadcast area)
travel updates every 20 minutes, the Gillard award-winning presenter
provides an enjoyable record rummage, along with listener requests and
facts sent in, though there's a strict rule on no Shazaming or Googling.
A rule that Gilles Peterson only wishes he could implement.
One of a fair few shows from BBC Radio Manchester who continue to be
one of the better BBC Local stations, hopefully leading the way in Tony Hall's
vision as announced at the Gillards.
Other honourable mentions;
Radio 1 Vintage (especially the Kevin Greening, Mark and Lard,
and Radio 1 comedy compilations),
Annie Nightingale's 50th Anniversary Soundcapes,
Sara Cox's 80s Danceathon for Comic Relief 
joined by an equally lively but relatively silent Emma Kennedy,
The interviews with the late Steve Hewlett on PM,
Hardcore Listing, giving Scroobius Pip's Drunkcast buddies a long deserved
pod of their own,
and Room 404 recreating the charm of the Radio 5 "Room 101",
with one highlight being Narin Flanders' case against celebrity "vloggers".
A fad that Radio 1 once envisaged as the future of radio…
Here's to more adventurous and engaging audio in 2018.